January-February 2019
The APEX EXPO event in San Diego was a great success. 
There were numerable major announcements and product introductions.
To me, of greatest significance was not just the announcement of CFX but the actuaL demonstration of its magic on the show floor as well as the growing support it was gaining in our industry.
Below is a link to my interview on the Executive Forum on Advancing Automotive Electronics.
http://iconnect007.com/index.php/article/115848/gene-weiner-on-the-ipc-apex-expo-2019-automotive-executive-forum/115851/?skin=milaero#115848
The rapidly changing scene in China's PCB fabrication industry initiated by the government will rock the "home" industry and create new opportunities elsewhere. Many of the "smaller" participants will vanish.
Progress is reported in the China-U.S. trade negotiations as manufacturing continue to slow and the government takes counter mesdures. China seems to be counting on promises of big purchases of semiconductors and other U.S. goods to ease trade tensions and persuade President Trump to extend the tariff truce and later resolve the market-rattling dispute directly with Chinese leader Xi Jinping. source: Digitimes
The PRC is still predicting 6+ percent growth in 2019.
In Taiwan Chunghwa Precision Test Tech (CHPT) will kick off production in small volume for satellite communication PCBs at the end of 2019. Specializing in high-end IC testing solutions such as probe cards for wafer probing and load boards for final testing, CHPT has expanded its offerings to include high-frequency and high-speed PCBs for niche-market applications.
CHPT is already a major probe card supplier for smartphone application processors, with TSMC and Samsung being among its main clients.
April 2019
Visitors to and exhibitors of the world's largest PCB & Electronic Assembly Show, will note a major change in the event's producers. The International Electronics Circuit Exhibition held in Shenzhen, China, previously produced jointly by the Hong Kong Printed Circuit Association (HKPCA) and the IPC will Instead find that the HKPCA is now partnering with its former rival the China Printed Circuit Association (CPCA)  at  the December 4-6, 2019 event as well as with the latter's annual Springtime event in Shanghai.
This raises several questions. What caused the divide between the IPC and the HKPCA? How did the HKPCA resolve its differences with the CPCA? How much government influence was exerted to bring about this partnership? What will the IPC's course in China be in the near term as well as the long term? Is the current link with productronica temporary or just one of several planned future exhibits in China? What effect will this have, if any, on the future of CTEX, the East China PCB/SMT Exhibition held in Suzhou co-organized by the Taiwan Printed Circuit Association (TPCA) held every May in Suzhou?
Yet, it gets even more complicated
C.M. Lee, chairman of the TPCA was just quoted in a Digitimes report as saying that Taiwan PCB makers have to strengthen their investment in R&D of high-end processes to extend their technological lead over Chinese rivals who are fast catching up.
According to Lee, Taiwan now still maintains the highest share, at 31.3%, of the global PCB supply market, but China has seen its market share reach 23% and is steadily trending upward. He added that Taiwan makers now boast absolute superiority to their China counterparts in high-density interconnect (HDI) boards, IC substrates, substrate-like PCBs involving high-end process technologies, with their China peers including Shennan Circuits and Kinwong Electronic still lagging behind by two to three years.
Meanwhile, the IPC has joined  the European Alliance for Apprenticeships!
Trade war fallout
A  new survey of 600 multinational companies around Asia-Pacific, including 150 companies in China conducted by the law firm Baker McKenzie found that the U.S. China trade war forcing 93% of Chinese companies to transform their  supply chains
to mitigate the effects of trade tariffs. Of these, 18% were considering a complete supply chain and production transformation, with 58% making major changes.
In some cases, this might mean the closure of a factory in China, with production transplanted to another country, often in Southeast Asia, with Cambodia, Indonesia, Malaysia and Vietnam proving popular destinations for new production facilities. In other cases, it can involve a reallocation of production, where the manufacture of goods bound for the U.S. moves to a country not affected by tariffs. The Chinese plant can then be redesignated to produce goods bound for countries that do not place tariffs on Chinese-made goods.
With the trade war now in its 11th month, experts say that many companies have gone beyond the point of considering whether to shift production, and are now in the process of executing their plans.
Of the 600 multinational companies polled in Australia, China, Hong Kong, India, Japan, Malaysia, and Singapore, 150 of the firms were based in China. Region-wide, 82% of respondents are changing their supply chains to counter the trade war. The biggest portion of respondents making changes, by nationality, were Japanese, with 94% making changes to their operations.
Some analysts warn that while companies are certainly keen to avoid the impact of the U.S.-China trade, their expectations should be managed as there is no country that can compete with China on manufacturing, when cost, infrastructure, quality and service are all considered.
The South China Post stated that President Xi will likely visit Washington, D.C. in June to sign a new trade agreement with President Trump.
Chinese smartphone maker Xiaomi said its fourth-quarter net profit more than tripled to $275.59 million, on stronger revenue. The results show Xiaomi is weathering fairly well a slowing Chinese smartphone market, the world's biggest, by increasing its focus on markets such as India and Europe.
To compensate for its slowing home market, the company has aggressively expanded in Europe. After broadly rolling out in the continent in early 2018, the company now ranks as the region's fourth-largest phone vendor. Sales from outside of China made up 40% of the company's revenue in the fourth quarter of 2018 as the company continues to focus on global expansion as a priority for 2019. Sales from smartphones made up 65% of Xiaomi's overall revenue in the fourth quarter.
Xiaomi also announced that it's renewing its commitment to the "Make in India" initiative by inaugurating the seventh manufacturing plant in India. The new plant will be set up in Tamil Nadu in partnership with Flex. The new manufacturing plant has over a 1 million square foot footprint.
Xiaomi who is already making chargers, cables and batteries in India plans to do PCBA (Printed Circuit Board Assembly) as well in the country. This will lead to sourcing components worth 65% of the price of the device locally. The company also stresses the fact that across its seven smartphone manufacturing plants in India, it employs over 20,000 people, of which 95% are women.
...and from Taiwan
Export orders dropped 9% year-on-year to $39 billion last month, the fifth consecutive month of declines, the Ministry of Economic Affairs said. Orders in the first three months declined 8.4% to $108 billion, the biggest quarterly decline since the first quarter of 2009!
The ministry attributed the declines to continuing trade friction between the U.S. and China as well as falling global demand. Department of Statistics Director-General Lin Lee-jen said that the ministry is conservative about export orders for next month, with estimations of $35.5 billion to $36.5 billion. "The smartphone market is saturating, with stagnating sales since the fourth quarter of last year, while servers and [cryptocurrency] mining graphics cards also came in weaker compared with a year earlier due to a higher comparison base," Lin said.
Export orders for electronic products fell 11.1% to $10.06 billion due mainly to destocking by semiconductor clients, a decline in demand for cryptocurrency mining cards and a fall in DRAM prices. Orders received by optoelectronics makers fell 7.7% to $1.94 billion on falling flat-panel prices, which have been hurt by increases in capacity by Chinese competitors.
In March, production in the electronics component segment fell 14.9% from a year earlier, with integrated circuit firms seeing a 21.3% decline while flat panel makers experiencing a 7.0% drop, the Ministry of Economic Affairs said.
Vietnam rising
Foreign direct investment into Vietnam rose by 7.5% year-on-year to $5.7 billion in the first four months of 2019. In addition, FDI pledges for new projects, increased capital and stake acquisitions - which indicate the size of future FDI disbursements – surged 81% from a year earlier in the January-April period to $14.6 billion.
LG Electronics will stop producing smartphones in South Korea and move manufacturing to Vietnam, joining global rivals in reorganizing production as they battle a slump in global demand. LG was once one of the world's top three mobile phone makers.  It now has less than 3% of the global market.
Automotive electronics
Volkswagen AG's joint venture with China's Anhui Jianghuai Automobile (JAC) plans to invest $750.8 million in a new electric car factory in eastern Hefei city. Volkswagen has said it plans to produce more than 22 million electric cars in the next 10 years, with over half of them built in China. It plans to launch 14 new energy vehicle (NEV)  models in China this year.
China's car market, the world's largest, contracted for the first time last year since the 1990s. However, the new energy vehicle segment is still growing rapidly and NEV sales jumped 61.7% to 1.3 million units in 2018.
Printed electronics
The global printed electronic market will reach $10.3 billion by 2021 according to Zion Market Research in a new study of the market.
Back from the edge
Sony's operating profit rose 22% to $8 billion  for the 12 months ended in March. This makes it the second straight year of record profits for the Japanese diverse electronics company  thanks to the brisk performance of its gaming segment. Sony's  continued shift to digital platforms in the entertainment field, including game downloads and music streaming services, also contributed to the record profits.
Solder ball markets are resurging
The global solder balls market is forecasted to reach $323.7 million by 2025 according to Transparency Market Research. Demand for solder balls has been increasing in China and India. The market in Asia Pacific is estimated to expand at a high growth rate due to emerging business in the automotive and electronics in China, India, South Korea, and Malaysia. A rise in demand for solder balls in automotive and electrical & electronics applications is driving the solder balls market across the globe. Introduction of new innovative technologies or products is also projected to open up new markets for solder balls.
May 2019
Foreign investors have accelerated the selling of their China equities
Figures show $7.78 billion worth of Chinese equities were sold during May via the stock connect, almost three times the outflow in April!
Since the latest round of U.S. tariffs, which caught Beijing by surprise, Chinese state media has gone on the offensive. The People's Daily, the ruling Communist Party's flagship newspaper, warned that China was ready to use its dominance of rare earths, crucial minerals used in electronics, to strike back in the trade war.
One unintended consequence of the trade war is the increased demand for the newly created position of supply chain data analyst.
June 2019
Back on track?
This past winter we predicted that the U.S.-China trade war would be on track to attaining a resolution by the end of June. It appears that the necessary steps to do that were taken at the G-20 in Japan at month's end by the presidents of the two countries to make it happen - hopefully by year-end.
Meanwhile Taiwan's PCB industry appears to contnue to benefit growing in by more than 7% in May compared to last year according to the TPCA, and Japan's continues to decline - more than 10% last quarter. However, equipment purchases have declined with delays in installation  now the norm in both Taiwan and China. The latter has experienced aggressive expansion on recent years.
Now, the  PCB industry is unlikely to invest heavily in new equipment in the short term unless the end market has a significant recovery.
Taiwan Printed Circuit Association (TPCA) chairman Maurice Lee stated that many PCB makers have adjusted their 2019 goals and will try top keep sales at 2018's level.
The Indian PCB (printed circuit board) market in India was worth $2.37 Billion in 2018  and is projected to reach $6.33 billion by 2024 (surpassing the U.S.) with a CAGR of 17.9% in the five year period of 2019-2024.
Watch out, Tesla!
Xpeng rolled out its 10,000 SUV this month. The G3 is an all-electric sports-utility vehicle with a range of 225+ miles on a singkle charge. Its sticker price starts at 199,800 yuan (less than $29,000).
Xpeng plans to launch its PT all-electric coupe on December. This car is designed to go up to 370+ miles on a single charge.
United Technologies agreed to buy Raytheon in an all stock deal, forming an aerospace and defense giant with $74 billion in sales through one of the industry's biggest deals ever. The new entity will be called Raytheon Technologies Corp., the companies said in a statement Sunday. The combination, which they are billing as a merger of equals, will take place in the first half of 2020 after United Technologies' planned spinoff of its Otis elevator and Carrier air-conditioner businesses.United Technologies Chief Executive Officer Greg Hayes hold that same role in the combined organization, while Raytheon CEO Thomas Kennedy will become chairman, the companies said.Along with last year's $23 billion acquisition of aircraft-parts supplier Rockwell Collins, the Raytheon deal remakes United Technologies as an aerospace behemoth with products including jet engines, missiles, cockpit electronics and radars. Source: Bloomberg News
The World Semiconductor Trade Statistics (WSTS) has released its new semiconductor market forecast generated in May 2019.
WSTS expects the world semiconductor market to be down in 2019 to US$ 412 billion. This reflects expected decrease in almost all major categories, with an extraordinary decrease from Memory at 30.6 percent followed by Analog with 5.0 percent and Logic with 4.0 percent. In 2019, all geographical regions are expected to decrease.For 2020, all regions are forecasted to grow with the overall market up 5.4 percent, with Memory contributing the highest growth followed by Optoelectronics and Logic.
Boeing has been negotiating one of the largest orders ever of wide-body jetliners—with China airlines according to Bloomberg News. The $30 billion deal might just cool the trade war while providing Boeing some good news, given its grounded 737 Max and the two crashes that killed 346 people.
On June 18 IAG, British Airways' parent, announced that it would buy 200 737 MAX jets. This is the first order for the troubled aitline since the crash of two of the 737 Max aircraft.
Vietnam was recently ranked No 1 among seven emerging Asian countries as manufacturing destinations by Natixis SA, which looked at demographics, wages and electricity costs, rankings in doing business and logistics, and manufacturing as a share of total foreign direct investment.
August 2019
Will Chinese companies follow foreign operations and move some EMS and box build operations to Mexico and elsewhere? It will happen with some as Western World customers demand greater supply chain security and lower costs to offset trade war taxes. Some OEMs are reconsidering reinstating "local manufacturing" for supply chain segments.
Although some manufacturing has returned to the U.S., others are planning to move parts of their supply chains to other countries. Yet, according to a recent study of 200 American companies by Yahoo Finance more than 85% have stated that they plan to remain in China.
Business declines have been real. Flex, a Huawei supplier, has released 10,000 workers from one of its two Juhai plants. Realignments are inevitable. Multek (former U.S. multinational company now owned by China) is reported to be replacing Americans that hold senior management positions with indigenous personnel.
September 2019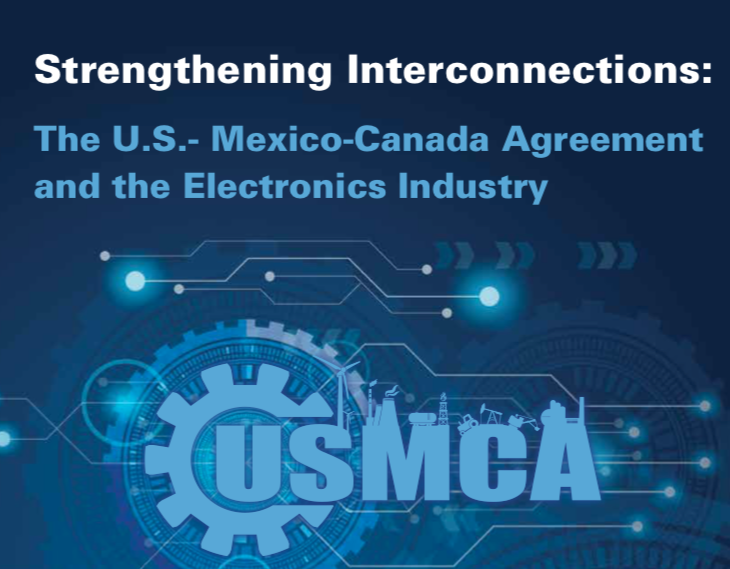 Source: IPC International, Inc.
That raises the question of sovereignty. Is it corporate or national? Are corporate actions responsible to its stockholders, their home country, their host country, or a complex combination thereof? Is a business or industry ever truly global? 
September will see trade meetings intended to be the beginning of rapprochement between the U.S. and China in the trade dispute, but will it succeed? The damage already caused in the electronics industry's supply change is irreversible. What new business models will provide a hedge for future manufacturing?
In a recent article on relocating supply chains , a senior research analyst and economist at Banyan Hill Publishing called PCBs a "commodity". Really??? When did printed circuits become mass-produced unspecialized products?
Taiwan
PCB manufacturer Unitech Printed Circuit Board reported that net profit rose 147% sequentially and 423% from a year earlier to $16.1 million. in the second quarter of 2019. Net profit for the first half of 2019 totaled NT$709 million, rising 387% on year.
Strong rigid-flex PCB orders for Apple's AirPods boosted Unitech's profitability in the first half. The company has also broadened its offering to include HDI boards for consumer electronics and automotive applications. Unitech's sales for the first half of 2019 were $330 million up 16.4%.
Taiwan's server exports to the U.S. surged 400% from a year ago in the second quarter of 2019 thanks to Taiwan-based makers relocating production back to Taiwan from China in response to the US-China trade tensions, according to a report by Taiwan's Ministry of Economic Affairs (MOEA).
The report noted China's GDP growth in the second quarter of 2019 hit a new quarterly low in 27 years. In the first half of 2019, South Korea saw its overall exports drop 8.5% on year, Japan down 6%, Singapore down 4.7% and Taiwan down 3.4%.
China's PC electronics and optical industries have both been hit hard by the U.S.-China trade disputes, prompting Taiwan companies in these industries to shift parts of their production back home, according to the report.
Taiwan's production value started to rise in the second half of 2018 and grew 16.5% on year in the first half of 2019 in U.S. dollar. Of the amount, network communication equipment orders from the U.S. increased 45.8% on year, while server orders rose by up to 400% on year.
Since network communication equipment and servers are both subject to the U.S.' new tariffs on China-imported products, Taiwan's related exports to the U.S. went up significantly - by 90.1% on year in the first half, an equivalent to a growth by $2.67 billion.
The report also showed that the ratio of the U.S. exports to China slipped from 7.8% during January-May 2018 to 6.3% during the same period in 2019, while the ratio of its imports from China also fell from 20.1% to 17.5%.
Of the 6,842 China-imported items subject to the U.S. tariffs, 25.7% were PC electronics and optical-related products, 13.2% power equipment and 10% machine equipment.
Of the investments returning to Taiwan, 36.3% were from the electronics component industry and 22% the PC electronics and optical industries, followed by power equipment and machine equipment, the report showed. Source: Digitimes
Consolidating
Printed circuit board (PCB) maker HannStar Board will acquire a 24% stake in local peer Career Technology to aid in its efforts to develop 5G-related products. HannStar Board produces mostly rigid PCBs for PCs, internet communications, set-top boxes, TVs, servers and gaming devices, but the company has less access in the market for handheld devices, such as mobile phones and tablets. The investment will help it broaden its market and expand PCB production from rigid boards to flexible boards, as well as helping the company in the development of 5G-related products amid a rapidly growing 5G market.
The agreement will also help Career Technology, a major supplier of flexible PCBs for Apple, obtain the stable funding needed to develop its 5G business long-term.
Japan
The output value of Japan's PCB industry dropped 6.9% from a year earlier to $2.06 billion in the first half of 2019, with that of the flexible PCB sector experiencing the largest 28.7% on-year fall, according to data compiled by the Japan Electronics Packaging Circuits Association (JPCA).
Japan's PCB industry also posted a 12% on-year decline in unit production in the first half of 2019, with the FPCB segment plunging 30.6% in unit production during the same period.
ICs
North America-based manufacturers of semiconductor equipment posted $2.03 billion in billings worldwide in July 2019 (three-month average basis), according to the July Equipment Market Data Subscription (EMDS) Billings Report published by SEMI . The billings figure is 14.5% lower than the July 2018 billings level of $2.38 billion.
The semiconductor industry is facing a "profound" threat from geopolitics, according to Lung Chu, President of SEMI China
The semiconductor sector is seeing a slowdown in the midst of challenges such as inventory issues, slowing demand for smart devices and falling memory chip prices. Now, the tensions between the U.S. and China threaten to worsen the situation.
"The geopolitical risk is a major uncertainty," says Lung Chu.
He said in a CNBC interview that the technology control as well as export restrictions on Chinese tech giant Huawei could have such a profound impact to the industry that it would fundamentally change even the global supply chain.
In May, Washington placed Huawei on a blacklist that prohibits American firms from doing selling parts to the Chinese telecommunications giant without permission. The U.S. offered Huawei two 90-day reprieves and allowed U.S. businesses to continue selling limited products. The U.S. Commerce Department has received more than 130 applications from companies requesting to sell U.S. goods to Huawei — no licenses have been granted yet, according to a recent report.
In the event that it is denied access to U.S. firms, such as Qualcomm and Intel, Chu said: "The slowdown will get worse."
Huawei is the third largest chip buyer in the world, Chu said, adding that damage could extend to the U.S. itself, as American firms dominate the semiconductor industry. "Even if you include memory (chips), the U.S. (companies) control about 50% of the global semiconductor markets," Chu said.
In the long run, this could wind up benefiting non-U.S. companies if they don't comply with Washington's restrictions, Chu said, "I still believe in a global collaboration as a way to move the industry forward." "Politics divide, but technology unite(s), and I think this is a lesson that we can all learn."
. . . but, just how important is national security?
November 2019
Photonic soldering of temperature sensitive substrates, FOWLP packages,and other dense and challenging assembly operation will be discussed in a free 30 minute Webinar followed by a 30 mnute discusion presented by NovaCentrix and sponsored by the High Density Package User Group (HDPUG) on December 5. 
HDPUG members as well as other companies interested in the possibilities are invited to join in the event.
Photonic Flash Soldering Project
Thu, Dec 5, 2019 10:00 AM GMT-06:00, Central (Chicago)
Meeting number (access code): 627216819
Meeting password: pass123

When it's time, Join the meeting (Cisco webex system)

Join by phone: check with Gene@weiner-intl.com for call-in number and access code.
October 2019
The 20th annual TPCA show in Taipei this month was all about 5G, autonomous vehicles and IoT. The PCB industry's goal in Taiwan is to take its first step into industry 3.5. Attendance was good and forecasts for 2020 were up. Once again there was a dearth of "western" visitors (other than those exhibiting or giving a paper). 
Major industry exhibits will continue nonstop for the next few months. Productronica in Munich in November, followed by the HKPCA-CPCA combined venture in Shenzhen, then the JPCA event in Tokyo in January, culminating with March's IPC APEX EXPO in San Diego.
Phases 1 of the trade negotiations between China and the U.S. was reported to be successful and phase 2 is said to be moving along. However, I now believe that it is going to be a long process and that there is no visible conclusion in sight.
No matter how or when the U.S.-China dispute settles, the strategies and businesses of firms large and small have irrevocably shifted amidst a new and increasing Chinese nationalism coupled with anti-Amricabn sentiment which affects consumer buying habits in the world's largest country The result has been a noticeable in the purchase of domestic products in the PRC while effectively removing some products, from the manufacturing scene in China.
Meanwhile, China is now working hard to attract foreign investment in the PRD while attempting to convince existing manufacturers now there to remain there.
Washington is still stuck trying to balance national security against U.S. tech supremacy according to Jodi Xu Klein of the South China Morning Post. She states, "Hardliners insist that Beijing is a security threat that must be addressed, while others caution sweeoing restrictions could push research offshore," and, "The policy impasse is creating chaos for the U.S. tech industry, with annual sales to Huawei alone of more than $14 billion (of ICs and other components)."
What does it take to continue to succeed in today's global electronics supply chains' rising costs, shrinking markets and turmoil? Redundancy in manufacturing capabilities? A strong second source in your supply chain? Increased inventories of critical items as well as those with long delivery times? Partnering with competitors? Increase your vertical integration?
These challenges face our industry's emerging managers as well as those whose positions they will assume. Some firms have already taking strong actions with some of the aforementioned. Others are relocating and dividing their production capabilities. Virtually all are reassessing their long term strategies while enacting short term alternate plans - some hastily constructed. Where do you fit?
In a recent UP Media Group editorial IMI CEO Peter Bigelow, opined on the difficulty of wading through the hype of new technical innovations that will transform the electronics industry and impact his company. He speaks of the plethora of "game-changers" over the decades that have failed to gain traction. Few executives have the skill or experience to do this.
North America's PCB supply chain continues to consolidate, shift and realign. IEC (International Electronic Components) was just named the North American distributor for RBP's specialty chemicals for PCBs joining Rogers (laminates) and Eternal Chemical (dry film photoresists) on the company's coast-to-coast line card.
All of the aforementioned is why I have, as a member of the IPC's Raymond E. Pritchard Hall of Fame Council, proposed an IPC Forum for Emerging Managers (EMs). EMs often step into the world of management from a technical background and  must quickly learn to make decisions based upon a wide variety of business, economic, legal, and international trade tax and political shifts in addition to normal competitive situations. The Forum would be designed to help these managers recognize and deal with change.
The IPC APEX EXPO set to open in a few months will see Chinese made assembly equipment - at "competitive prices" even with high duties - presented by a Chinese distributor, Jaguar Automation!
Products offered will include: an auto PCB conveyor, an AOI machine, a solder paste printing machine, an SMD pick-and-place machine, a lead-free soder wave machine, and a lead-free hot air reflow oven.
What does it take to continue to succeed in today's global electronics supply chains' rising costs, shrinking markets and turmoil? Redundancy in manufacturing capabilities? A strong second source in your supply chain? Increased inventories of critical items as well as those with long delivery times? Partnering with competitors? Increase your vertical integration?
These challenges face our industry's emerging managers as well as those whose positions they will assume. Some firms have already taking strong actions with some of the aforementioned. Others are relocating and dividing their production capabilities. Virtually all are reassessing their long term strategies while enacting short term alternate plans - some hastily constructed. Where do you fit?
Taiwan Semiconductor Manufacturing Co. (TSMC), the world's largest contract chipmaker, reported its highest ever monthly revenue  of $3.46 billion for August. Its results for the first nine months of year showed consolidated revenues of $24.6 billion, up 1.5% from the same period last year.
TSMC's Plus (N7+), the industry's first commercially available Extreme Ultraviolet (EUV) lithography technology production line launched in the 2nd quarter is now churning out products in high volume.
China's PCB maker Shennan Circuits (SCC) is expected to generate record-high net profits in the third quarter of 2019, thanks to robust demand for 5G base station equipment and data center applications, according to industry sources. SCC has estimated a 61-110% surge in the company's third-quarter profit compared to a year earlier. Robust demand for 5G infrastructure is being identified as the profit growth driver.
SCC's main PCB business is also set to enjoy more than 40% revenue growth on year in the third quarter of 2019, with gross margin topping 25%, the sources said. Rising shipments for 5G related applications have made a positive contribution to company ASPs. Source: Digitimes
Speaking at a major telecoms event in Sao Paulo, Derrick Sun, the chief executive of Huawei Brasil, noted the company sees more than 70 countries allocating spectrum to 5G by 2021. He said that so far, 56 countries have deployed 5G networks and 40 have launched some kind of 5G service. Sun stated that Huawei Technologies expects 480 million households around the world will have access to 5th generation (5G) broadband service by 2025.
Storm clouds gathering?
A few exhibit spaces in NEPCON JAPAN 2020 have become available. The show, scheuled for January 15-17 at Tokyo Big Site was forecasted to have 70,000 visitors.  
2,100* Manufacturers and trading companies of the following fields are expected to exhibit:  SMTs, Testing Equipment, Technologies for IC & Sensor Packaging, Electronic Components/Materials,  Printed Circuit Boards,  Fine Process Technologies,  and LED & Laser Diode Technologies.
*The 12th AUTOMOTIVE WORLD, the  World's Largest Exhibition for the Advanced Automotive Technologies with 1,100 Exhibitors will be held concurrently with NEPCON Japan at Tokyo Big Site.
December 2019
Well, we were partly right. Before year-end China and the U.S. have agreed to implement a "phase 1" towards settling the current trade war. Both countries will see some benefit to some reduced tariffs as well as commitments to buy certain products. However, as far as the electronics industries go, some of the damage and shifts are irreversible. We may have to redefine what we mean by the term "electronics is a global industry".
It's now time for corporations to review the past year and cinch up their forecasts for the next 1 to 3 years. The current uncertainty is making it unusually difficult to do so, especially where money must be budgeted for facility and equipment investments. Some firms are reported to running short term (6 month) forecasts without major commitments to long range needs. 
One prognosticator just wrote a column speculating on the return of the captive circuit fabrication shop to hedge bets - and enhace security. This follows the realization that industry consolidation continued in the western world with another 7 PCB houses in Germany closing their doors in 2019.
Huawei's latest smartphone, the Mate 30, which competes with the iPhone11 does not contain any parts or chips from the U.S. We doubt that they will return to Qualcom, Intel, or other American chip suppliers in the "near" future - if ever.
Apple, on the other hand, while it is touting its planned production increases in the U.S., has deepened its cooperation with China-based supply chain makers for not only ramping up its shipments to China but also further reducing its overheads, according to Taiwan-based handset supply chain makers. Source: Digitimes.
I agree with those that say that times of great change offer great opportunities. Now is such a time!
Looking forward and showing strength
The Thai PCB industry has formed the Thai Circuit Board Association (THPCA). The THPCA has been officially recognized by the Thai government. The THPCA plans to develop the PCB industry and occupy a strategic position in the global electronic equipment supply chain. 
It's mission is to strengthen long-term cooperative relationships with Thailand and ASEAN countries and to establish a global network with the World Electronic Circuit Alliance (WECC) through cooperative activities. The THPCA will work closely with WECC members to establish close business alliances and move forward to the next stage to jointly change the future of the PCB industry.
China has initiated a new round of efforts to accelerate the development of its homegrown chip industry. The broad objective of the initiative calls for plans to replace core CPUs used in PCs, communication devices and consumer electronics products with homegrown products, to develop chip solutions for servers and related 5G equipment, and to produce multiple ASICs for its surveillance systems.
From Dr. H. Nakahara, N.T. Information 
There are about 100 PCB related projects going on in China from materials to PCB manufacturing plants.  I could identify at least 30 new PCB plants under construction and/or being planned.  Many of the plants in Shenzhen will be closed and those with financial muscle are moving to Jiangxi Province (Ji'An and Gangzhou) and in addition, many others are moving into the southern coastal area of Zhuhai.
Some of these new PCB plants are enormous, with 200-300 drilling machines in one room, becoming the norm in China.  The PCB industry will remain in the U.S., Europe and Japan, but seeing what is going on in China, the past glory will not be restored at least in my life time.  Good or bad.
Meanwhile
Japan's flexible PCB industry's output has declined to $1.04 billion in the first 10 months of 2019, a drop of 24.9% from the previous year according to data compiled by the Japan Electronics Packaging Circuits Association (JPCA).
It's time to pause and reflect for a moment
The world today is a much sadder and dimmer place.  On December 2, ninety-six year-old industry pioneer and *IPC icon Bernard ("Bernie") Kessler left us.  Bernie, a WWII and Korean war veteran, was one of the pioneers that introduced epoxy-glass laminates as a substrate for the  manufacture of printed circuits.
Internationally known, he was a friend and mentor to many. The Japanese fondly nicknamed him Kuma-san (the bear). Bernie was knowledgeable. He combined his intellect with his amazing wit to educate and challenge us. He was selfless and loved life. He was legendary. 
Bernie had many noteworthy accomplishments. He was a proponent of the IPC's first trade show. He was chosen as the first chairman of the IPC's Technical Activities Executive Committee (TAEC). He received the industry's highest honor and recognition in 1991 when he became the 7th inductee to the IPC's Raymond E. Pritchard Hall of Fame. 
Bernie, you shall be missed, but NOT forgotten!
*Formerly the Institute of Printed Circuits
Trade shows
Are there too many or not enough under the current trade war situations? Will they become more regional or national? Will they be more specific or broader like CES or NEPCON Japan? Which will be the rising stars? Will they divide into specific segments or combine with other smaller shows? How will they align in the coming 5 years? How should American companies plan their overseas exhibit participation, especially in China?
Productronica was well attended (approximately 40,000 visitors). "Everyone" displayed robots. AI ruled.
The renamed HKPCA show co-sponsored by the HKPCA and CPCA (former rivals) was well attended despite the China-U.S. conflict. All of the booths from 4 halls were sold out!  Attending Europeans state that Chinese produced equipment was now competitive to the well-known brand names for 20-30% less. Chinese manufactured direct imaging systems sold in 2020 will exceed 500. There are now more than 20 vertical continuous plating systems running in China - and at least one in the U.S. produced by UCE of China.
Next up in January are the giant NEPCON show in Tokyo and the monstrous CES event whose thousands of exhibitors will draw hundreds of thousands to Las Vegas. Then in February IPC APEX EXPO 2020 will be held in  San Diego.
American tech companies are getting the go-ahead to resume business with Chinese smartphone giant Huawei Technologies but it may be too late. Huawei is now building smartphones without U.S. chips.
Huawei's latest phone, which it unveiled in September—the Mate 30 with a curved display and wide-angle cameras that competes with Apple's iPhone 11—contains no U.S. parts, according to an analysis by UBS and Fomalhaut Techno Solutions, a Japanese technology lab that took the device apart to inspect its insides.
Huawei said that its sales increassed to a record $122 billion this year in spite of the trade war and sanctions against it.
A visitor to China's Victory Giant early this month stated that he counted about 1,000 mechanical drilling machines in four buildings on its campus, 500 of which were in a single structure. He also stated that many small shops there are either shut down due to lack of business, insufficient funding, violation of waste treatment regulations, or a combination of these.
TSMC is  on track to move its 5nm process technology into commercial production during the first half of 2020. It also plans to initiate the production of chips built using a newer 3nm process node in 2022 at its Hsinchu R&D center, according to JK Wang, senior vice president for fab operations.
Wang made the remarks when presiding over TSMC's annual Supply Chain Management Forum held December 5. The event was attended by over 700 suppliers from around the world in the fields of equipment, materials, packaging, testing, facilities, IT systems and services, and environmental and waste management. services. Source: Digitimes
I wonder: What's the status now of MB's highly promoted  inkjet solder mask system?
Meyer Berger Technology sold its PiXDRO inkjet printing technology subsidiary in Einhoven to Süss MicroTec in Germany for $5 million. Süss MicroTec makes process equipment for microstructuring in the semiconductor industry and related markets such as 3D integration and nanoimprint lithography as well as key processes for MEMS and LED production.