Please send news and comments to:  gene@weiner-intl.com
September 2019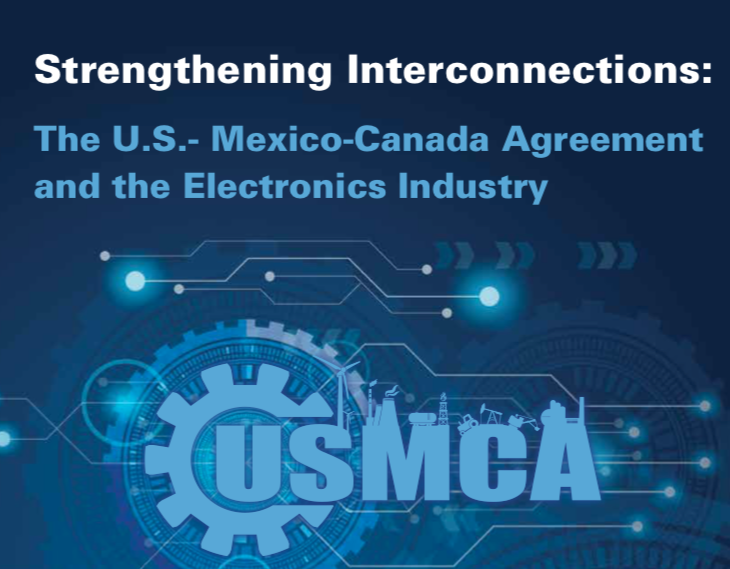 Source: IPC International, Inc.
August 2019
Will Chinese companies follow foreign operations and move some EMS and box build operations to Mexico and elsewhere? It will happen with some as Western World customers demand greater supply chain security and lower costs to offset trade war taxes. Some OEMs are reconsidering reinstating "local manufacturing" for supply chain segments.
Although some manufacturing has returned to the U.S., others are planning to move parts of their supply chains to other countries. Yet, according to a recent study of 200 American companies by Yahoo Finance more than 85% have stated that they plan to remain in China.
Business declines have been real. Flex, a Huawei supplier, has released 10,000 workers from one of its two Juhai plants. Realignments are inevitable. Multek (former U.S. multinational company now owned by China) is reported to be replacing Americans that hold senior management positions with indigenous personnel.
That raises the question of sovereignty. Is it corporate or national? Are corporate actions responsible to its stockholders, their home country, their host country, or a complex combination thereof? Is a business or industry ever truly global? 
September will see trade meetings intended to be the beginning of rapprochement between the U.S. and China in the trade dispute, but will it succeed? The damage already caused in the electronics industry's supply change is irreversible. What new business models will provide a hedge for future manufacturing?
In a recent article on relocating supply chains , a senior research analyst and economist at Banyan Hill Publishing called PCBs a "commodity". Really??? When did printed circuits become mass-produced unspecialized products?
Taiwan
PCB manufacturer Unitech Printed Circuit Board reported that net profit rose 147% sequentially and 423% from a year earlier to $16.1 million. in the second quarter of 2019. Net profit for the first half of 2019 totaled NT$709 million, rising 387% on year.
Strong rigid-flex PCB orders for Apple's AirPods boosted Unitech's profitability in the first half. The company has also broadened its offering to include HDI boards for consumer electronics and automotive applications. Unitech's sales for the first half of 2019 were $330 million up 16.4%.
Taiwan's server exports to the U.S. surged 400% from a year ago in the second quarter of 2019 thanks to Taiwan-based makers relocating production back to Taiwan from China in response to the US-China trade tensions, according to a report by Taiwan's Ministry of Economic Affairs (MOEA).
The report noted China's GDP growth in the second quarter of 2019 hit a new quarterly low in 27 years. In the first half of 2019, South Korea saw its overall exports drop 8.5% on year, Japan down 6%, Singapore down 4.7% and Taiwan down 3.4%.
China's PC electronics and optical industries have both been hit hard by the U.S.-China trade disputes, prompting Taiwan companies in these industries to shift parts of their production back home, according to the report.
Taiwan's production value started to rise in the second half of 2018 and grew 16.5% on year in the first half of 2019 in U.S. dollar. Of the amount, network communication equipment orders from the U.S. increased 45.8% on year, while server orders rose by up to 400% on year.
Since network communication equipment and servers are both subject to the U.S.' new tariffs on China-imported products, Taiwan's related exports to the U.S. went up significantly - by 90.1% on year in the first half, an equivalent to a growth by $2.67 billion.
The report also showed that the ratio of the U.S. exports to China slipped from 7.8% during January-May 2018 to 6.3% during the same period in 2019, while the ratio of its imports from China also fell from 20.1% to 17.5%.
Of the 6,842 China-imported items subject to the U.S. tariffs, 25.7% were PC electronics and optical-related products, 13.2% power equipment and 10% machine equipment.
Of the investments returning to Taiwan, 36.3% were from the electronics component industry and 22% the PC electronics and optical industries, followed by power equipment and machine equipment, the report showed. Source: Digitimes
Consolidating
Printed circuit board (PCB) maker HannStar Board will acquire a 24% stake in local peer Career Technology to aid in its efforts to develop 5G-related products. HannStar Board produces mostly rigid PCBs for PCs, internet communications, set-top boxes, TVs, servers and gaming devices, but the company has less access in the market for handheld devices, such as mobile phones and tablets. The investment will help it broaden its market and expand PCB production from rigid boards to flexible boards, as well as helping the company in the development of 5G-related products amid a rapidly growing 5G market.
The agreement will also help Career Technology, a major supplier of flexible PCBs for Apple, obtain the stable funding needed to develop its 5G business long-term.
Japan
The output value of Japan's PCB industry dropped 6.9% from a year earlier to $2.06 billion in the first half of 2019, with that of the flexible PCB sector experiencing the largest 28.7% on-year fall, according to data compiled by the Japan Electronics Packaging Circuits Association (JPCA).
Japan's PCB industry also posted a 12% on-year decline in unit production in the first half of 2019, with the FPCB segment plunging 30.6% in unit production during the same period.
ICs
North America-based manufacturers of semiconductor equipment posted $2.03 billion in billings worldwide in July 2019 (three-month average basis), according to the July Equipment Market Data Subscription (EMDS) Billings Report published by SEMI . The billings figure is 14.5% lower than the July 2018 billings level of $2.38 billion.
The semiconductor industry is facing a "profound" threat from geopolitics, according to Lung Chu, President of SEMI China
The semiconductor sector is seeing a slowdown in the midst of challenges such as inventory issues, slowing demand for smart devices and falling memory chip prices. Now, the tensions between the U.S. and China threaten to worsen the situation.
"The geopolitical risk is a major uncertainty," says Lung Chu.
He said in a CNBC interview that the technology control as well as export restrictions on Chinese tech giant Huawei could have such a profound impact to the industry that it would fundamentally change even the global supply chain.
In May, Washington placed Huawei on a blacklist that prohibits American firms from doing selling parts to the Chinese telecommunications giant without permission. The U.S. offered Huawei two 90-day reprieves and allowed U.S. businesses to continue selling limited products. The U.S. Commerce Department has received more than 130 applications from companies requesting to sell U.S. goods to Huawei — no licenses have been granted yet, according to a recent report.
In the event that it is denied access to U.S. firms, such as Qualcomm and Intel, Chu said: "The slowdown will get worse."
Huawei is the third largest chip buyer in the world, Chu said, adding that damage could extend to the U.S. itself, as American firms dominate the semiconductor industry. "Even if you include memory (chips), the U.S. (companies) control about 50% of the global semiconductor markets," Chu said.
In the long run, this could wind up benefiting non-U.S. companies if they don't comply with Washington's restrictions, Chu said, "I still believe in a global collaboration as a way to move the industry forward." "Politics divide, but technology unite(s), and I think this is a lesson that we can all learn."
. . . but, just how important is national security?